Placing an order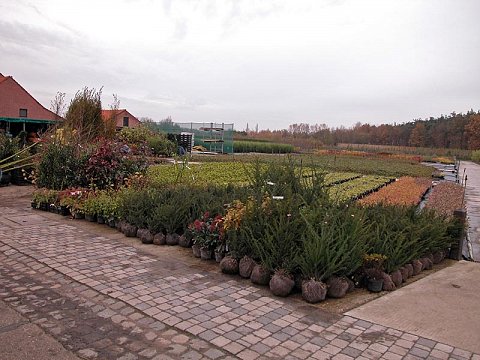 As our nursery extends over several plots of land, it is not always possible to take the plants with you instantly. For a number of species which are located in our garden centre, this is possible, but we can not garantee this.
Therefore we ask you to place your order AT LEAST 3 WORKING DAYS in advance so that we can prepare it with care. You can place your order via the website, phone or fax, stating the pick-up date and your phone number. Perennials should be ordered 1 WEEK in advance. Please always use the correct Latin name listed in our catalog.
Not all listed varieties (and sizes) are always available
. Some are rare and sold out quickly. We will gladly inform you about the availability of certain species.
Deliverd goods shall never be taken back or exchanged.