Tree-nursery Jos & Peter Van Dyck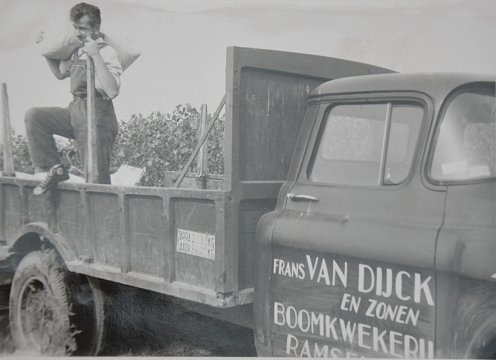 Our tree-nursery was founded in 1947, the year when Frans Van Dyck started growing fruit-trees and flowers. Back then a garden was mainly used for vegetables and fruit-trees, an ornamental garden was only possible for the happy few.
During the 60s the potato plants in the front garden were replaced with a lawn and ornamental plants. The nursery grew rapidly during this period and became a household name far beyond the region.
Bitten by the green bug, Jos took over the company from his father in 1972. Throughout the 70s and 80s the range of plants was gradually changed. One thing was never touched: the quality of the plants, obtained through years of craftmanship.
Since 1996 Jos and son Peter work together at the nursery.
We could say that a nursery nowadays is not so different from the past. Of course we are using modern machinery and methods of production. But the real craftmanship and the passion remains. This allows us to offer you for already more than 70 years a wide range of affordable quality products and the best service.
We gladly invite you at our nursery to convice you of the good quality and extensive choice.