Placing an order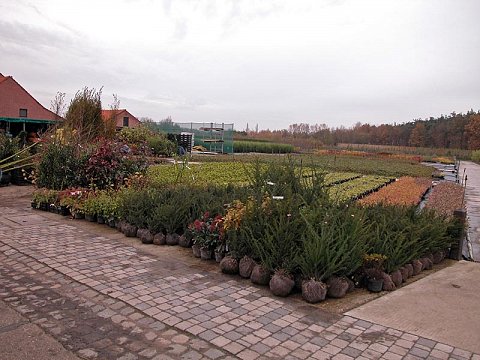 ATTENTION: the ordered plants must be picked up at our nursery, unless otherwise agreed in advance.

Delivery

within Belgium

is possible in some cases, but depending on the ordered plants and is

never included in the price

.

Transport is done by ourselves or a transport company.

It is usually too expensive to send small orders over a longer distance. Please send us an e-mail to inquire about the possibilities before ordering.

We do not organize transport outside Belgium,

with the exception of large orders (full freight).
As our nursery extends over several plots of land, it is not always possible to take the plants with you instantly. For a number of species which are located in our garden centre, this is possible, but we can not garantee this.
Therefore we ask you to place your order
AT LEAST 1 WEEK
in advance so that we can prepare it with care. You can place your order via the website, phone or fax, stating the pick-up date and your phone number. Please always use the correct Latin name listed in our catalog.
Not all listed varieties (and sizes) are always available
. Some are rare and sold out quickly. We will gladly inform you about the availability of certain species.
Delivered goods shall never be taken back or exchanged.